Product was successfully added to your shopping cart.
Details
Overview
In a life punctuated by regular power cuts and voltage fluctuations it's imperative to protect your electronic gadgets from these irregularities to ensure the functionalities of the same is not harmed. The new apc bx600c-in back ups is the perfect companion for your everyday gadgets ranging from gaming consoles to much smaller devices. It not only ensures the continuous supply of uninterrupted electricity but also provides protection from erratic surges and spikes in the supply.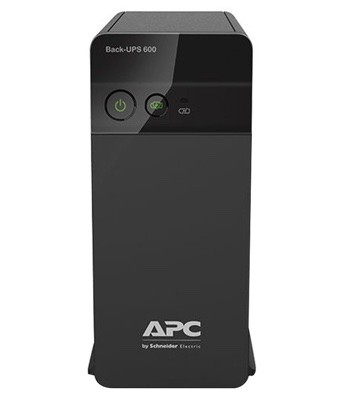 Input features
The input capacity of apc bx600c-in back ups allows the UPS to work seamlessly in the Indian Sub-continent.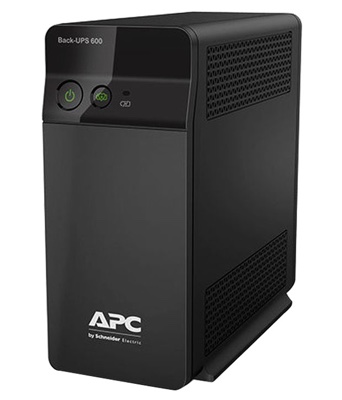 Output features
The output capacity of apc bx600c-in back ups is adequate to provide critical shut down time for the various devices which may be connected to it which may range from the personal computer, the Wi-Fi modem or even gaming systems like Play Station and X-Box which may crash in the face of constant fluctuations and power outages. This provides these devices with a much needed buffer period between the sudden power loss and the abject blackness to safely shutdown and backup important information.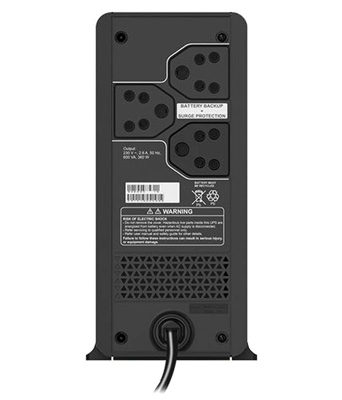 Battery
The battery present in the UPS provides the device with enough juice to maintain a constant flow of power over a comfortable period of time. This device also features battery saver mode which increases the battery life to almost twice its original run time, it also ensures that thee user experiences consistent running time throughout its battery life. The battery recharges at high speed to ensure a very satisfactory user experience.
Other features
The UPS also has a contemporary yet compact design, ideal for offices as well as homes. The ease of display readability makes it an important part of any household. The UPS has a BIS certification. This ensures that the product is a quality one and is guaranteed to be an authentic one as well.
Conclusion
The apc bx600c-in back ups is surely an integral part of your day to day life thanks to its ingenious features.
Product Information
| | |
| --- | --- |
| Brand | APC |
| Colour | Black |
| Item Height | 21.8 Centimeters |
| Item Width | 10.7 Centimeters |
| Item Weight | 4.7 Kg |
| Product Dimensions | 23.7 x 10.7 x 21.8 cm |
| Item model number | BX600C-IN |
| Wattage | 360.00 |
| Included Components | UPS |
Additional Information
| | |
| --- | --- |
| Name | APC BX600C-IN Back UPS |
| Technical specs | No |
| Model Number | Bx600c-in |
| Weight | 4.7000 |
| Brand | APC |
| Product Category | Ups |
| Platform | No |
Be the first to review this product