Details
Enjoy lifelike images and immersive video quality with Sony HDR-PJ410 Handycam. It is loaded with adavnced features and delivers unparalleled performance. You can record full HD videos with this handycam and take 9.2 MP still shots. It comes with Optical SteadyShot image stabilization technology and has a built-in projector. This camera is compatible with Wi-Fi and NFC connectivity for easy transfer of multimedia files. It has 30X optical zoom and 60X clear image zoom. There are dual memory slots available for storing large amount of files. You can also add creative picture effects to the recorded footage & explore your editing potential with this Sony camera. Buy Sony HDR-PJ410 Handycam at best possible price from Snapdeal.com and get 2 years Sony India warranty against manufacturing defects.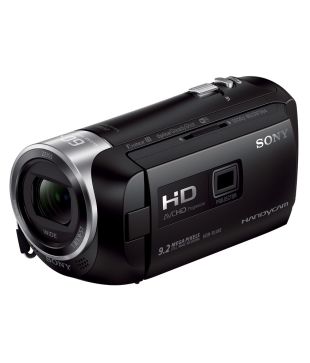 Full HD Recording in XAVC S Format
The high-bitrate XAVC S format is for videographers who are ready to take their work to the next level. XAVC S is built to deliver exceptional video quality. This format is used by professional filmmakers and broadcasters as it allows you to employ intelligent data compression for exporting files to external drives. You can record amazing videos with this Sony camera with a resolution of 1920 x 1080 pixels at 50p. By changing the setting of this camera, you can also capture movies in MP4 format.
26.8 mm Wide Angle Lens with 30X Optical Zoom
Sony HDR-PJ410 Handycam lets you to capture landscapes, panoramic scenes and take indoor shots with immense ease. It is equipped with Carl Zeiss Vario Tessar Lens that has 26.8 mm wide angle. It allows you to click more of a scene when you don't have room to step back. With its 30X optical zoom and 60X Clear Image zoom, you can bring far-off objects closer to the camera lens. Clear Image Zoom makes the processor to compare patterns found in adjacent pixels and creates new pixels to match selected patterns resulting in higher-quality images. It also doubles the optical zoom for closer photos and videos.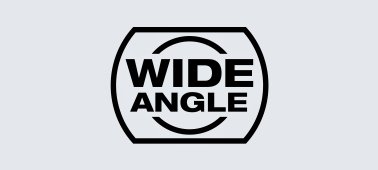 2.7 inch Clear Photo LCD Display
On the 2.7 inch clear photo LCD of Sony HDR-PJ410 Handycam, you can have a clear preview of the scene. It features 230,400 dots resolution that lends sharp, bright and vivid images. You can easily view and change menu setting using this LCD monitor. It helps you to compose the angles perfectly for achieving amazing picture output.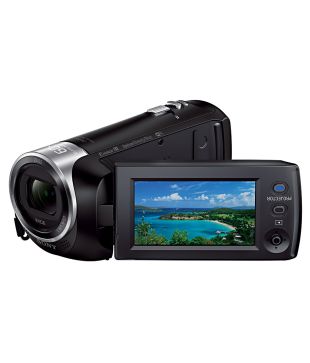 9.2MP Still Photo Camera
Click high quality still images with Sony HDR-PJ410 Handycam. It has 9.2 MP camera that comes along with 1/5.8 type back-illuminated Exmor R CMOS sensor. This image sensor relocates the photo diodes above the support circuitry maximizing the light gathering area per pixel. Thus, you are able to achieve outstanding picture results in low light conditions.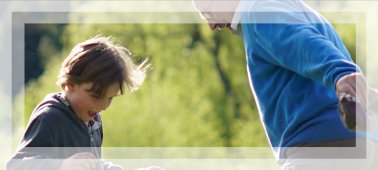 Built-In Projector
Now, you can shoot videos and show them to your friends with a single device. This Sony camera comes with a built-in projector that enhances your movie watching experience. It allows you to project media files on any flat surface using its easy-to-use control buttons. It also enables you to share recorded videos with a large crowd at once without having everyone gathering around the computer screen.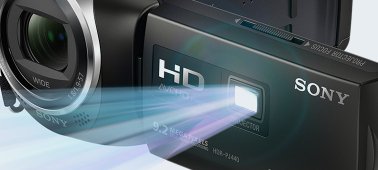 Optical SteadyShot with Intelligent Active Mode
Sony HDR-PJ410 Handycam features a trademark Optical SteadyShot image stabilization technology. It helps you to achieve blur-free & shake-free photos & videos. When this mode is enabled, the image stabilization technology compensates for greater degrees of camera shake. Be it wide-angle shot or high zoom video, you get smooth results in all shooting situations.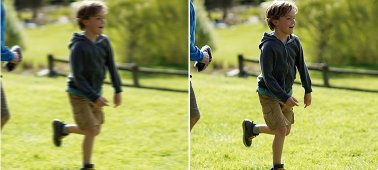 Highlight Movie Maker
A versatile tool to streamline movie editing, Highlight Movie Maker offers several time-saving features. You can add highlight markers to key moments while recording and let the software automatically sync your transitions to your chosen soundtrack. It makes it convenient to view selected scene without having to find it from the entire recording.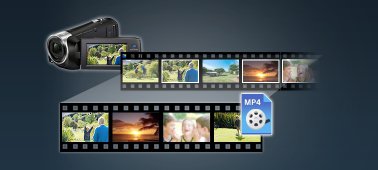 Intelligent Auto Mode
Intelligent Auto mode automatically selects the appropriate settings according to the scene. It optimizes a combination of settings from three groups namely face, scene and camera shake. Sony HDR-PJ410 Handycam provides best results for 180 different scene types. It works for night scenes as well. The camera displays selected scene as icons on the LCD screen for easy reference.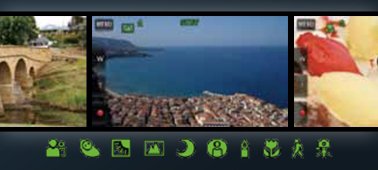 Motion Shot Video
Sony HDR-PJ410 Handycam comes with an interesting Motion Shot Video feature. It plays a sequence of superimposed images that trace recorded action in split-second intervals. You can analyse the scene in detail on the LCD screen using this function. During playback, you can adjust the interval or pause to capture and share a still image.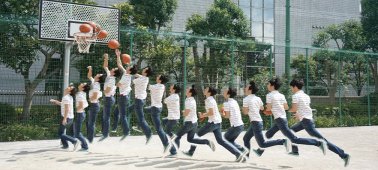 Built-In USB Cable
You can easily transfer files from this Sony camera to your computer. It comes with an in-built high-speed USB cable that can be easily connected with your device. You don't need any separate cable to share multi-media files anymore. This cable conveniently fits into the hand strap so it remains out of the way till it is required.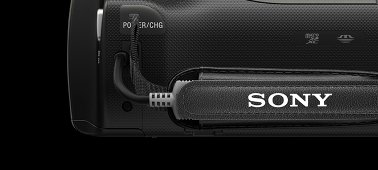 Dual Video Recording
Sony HDR-PJ410 Handycam allows you to record two videos at the same time. You can record one video in maximum quality XAVC S format while the other can be recorded in MP4 format. Thus, you can create one file for instant sharing and uploading purposes. However, the other high quality file can be used for professional editing. XAVC S format is ideal for capturing precious memories at special occasions such as family vacations, anniversaries, birthdays and more.
Dual Record Mode
Capturing a video and still image simultaneously now gets easier than ever before. This Sony handycam comes with a dual record mode which enables you to capture a high resolution image while recording HD video. You get the best shot both ways which can be cherished later on.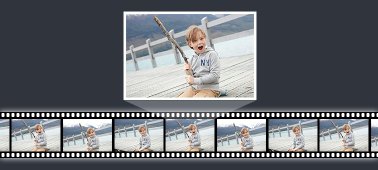 Multi Camera Control with Wi-Fi
This Sony handycam is Wi-Fi enabled and can be easily connected to various smart devices for transferring multimedia files. It also allows you to connect different compatible cameras to this handycam using a common Wi-Fi network. You can capture a single scene from a variety of angles by pairing different cameras. Multi Camera Control also makes it easy to sync shooting settings on all devices.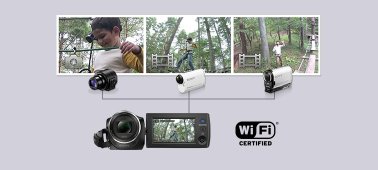 Live Streaming via UStream
Sony HDR-PJ410 Handycam allows you to share a scene with your friends & family as it happens in real time. Simply download the UStream app on this device and share the live view of action instantly.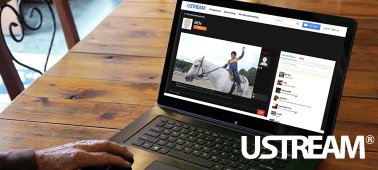 Face Detection
Equipped with Face Detection technology, Sony HDR-PJ410 Handycam takes your photography experience to a new level. You will never miss out on a key expression as face detection technology will snap the image with precise focus. The camera won't click the picture till all the faces in the frame are clearly recognized by it.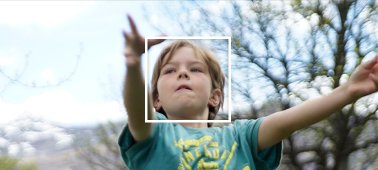 Smile Shutter
You won't miss a smiling face ever with Sony HDR-PJ410 Handycam. It comes with Smile Shutter technology that automatically captures smiling faces even while recording a video.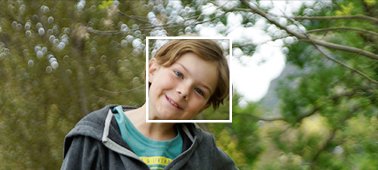 Dual Memory Card Compatibility
This Sony handycam has slots for Memory Stick Micro as well as Micro SD/SDHC cards. It allows you to record and store images and videos easily for instant access anytime & anywhere.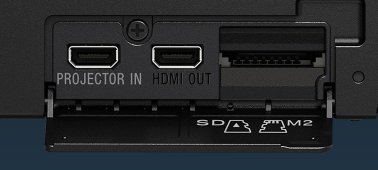 X Type Battery Operation
Sony HDR-PJ410 uses an extra-light and extra-compact NP-BX1 lithium-ion battery. It not only minimizes the overall size and weight of this Handycam but also gives you long hours of functionality. This battery is rechargeable and lasts for a long period of time.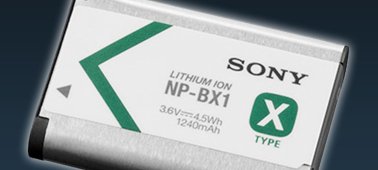 In the Box
On buying this Sony handycam from Snapdeal.com, you get the following items along with the package:
· AC Adaptor
· USB Cable
· Micro HDMI Cable
· Rechargeable Battery Pack
· Application Software
· Instructional Manual
2 Years Sony India Warranty
Buy Sony HDR-PJ410 Handycam from snapdeal.com and get 2 years Company warranty on the product. This warranty stands against any manufacturing defect that occurs in the device for 2 years from the date of purchase. In case of a problem, simply visit any Sony service centre across India to get the issue resolved. Sony will repair or replace the defected part free of cost under warranty.
About Sony
Sony is a Japanese multinational company headquartered in Tokyo, Japan. It was established in 1946. Its diversified business is primarily focused on the electronics, game, entertainment and financial services sectors. The company is one of the leading manufacturers of electronic products for the consumer and professional markets.
General

Brand

Sony

Model

HDR-PJ410

Colour

Black

Recording Mode

Full HD
In the box

Box Contents

Camera Unit, Adapter, Software CD, Instruction Manual, Interface Cable, Other Accessories

Other Box Contents

Rechargeable Battery Pack, HDMI Micro Cable
Sensor

Image Sensor Type

Exmor R CMOS Sensor

Image Sensor Size

1/5.8 inch

Resolution

9.2 megapixels
Zoom

Optical Zoom

30 X

Digital Zoom

350 X
Lens

F Value (W)

1.8

F Value (T)

4

Focal Length

1.9 - 57 mm
Focus

Auto Focus

Yes

Manual Focus

Yes
Technical Specifications

Image Stabalization

Yes

Inbuilt Projector

Yes

WiFi

Yes

NFC

Yes

Face Detection

Yes

Self Timer

Yes

Speakers

Yes

Live View Shooting

Yes

More Technical Information

x.v.Color: Yes, Picture Effect: Yes, Screen Coverage: 10 - 100 inch
Memory

Supported Memory Devices

AVCHD,Still: Memory Stick Micro (Mark 2), Micro SD /SDHC / SDXC Memory Card (Class 4 or Higher)
Recording

Video Formats

MP4, Others

Other Video Formats

MPEG-4 AVC / H.264

Video Frames

AVCHD - 1920 x 1080 - 50 fps - 28Mbps; AVCHD - 1920 x 1080 - 50 fps - 24Mbps; AVCHD - 1920 x 1080 - 50 fps - 17Mbps; AVCHD - 1440 x 1080 - 50 fps - 9Mbps; AVCHD - 1440 x 1080 - 50 fps - 5Mbps; H.264 - 1280 x 720 - 25 fps - 3Mbps; XAVC S - 1920 x 1080 - 50 fps - 50Mbps; XAVC S - 1920 x 1080 - 25 fps - 50Mbps

Video Codec

AVCHD format ver.2.0 compatible:MPEG4-AVC/ H.264, MP4: MPEG-4 AVC/ H.264

Audio Formats

MPEG-4 Linear PCM 2ch (48 kHz / 16 Bit), Dolby Digital 2ch Stereo, Dolby Digital Stereo Creator, MPEG-4 AAC-LC 2ch
Screen

Screen Type

LCD

Screen Size

2.7 inches

Touchscreen

Yes

Swivel Screen

Yes

Screen Resolution

230400 dots
Dimensions

WxHxD

59 x 59.5 x 128 mm

Weight

235 grams
Warranty

Warranty Period

2 Years Manufacturer Warranty
Interface

Microphone

Yes

Microphone Specifications

Built-in zoom microphone

USB Cable

Yes

USB Cable Specifications

The built-in USB cable stowed in the hand strap is very convenient for extra-quick charging and connection to a PC

HDMI Ports

Yes

HDMI Specifications

HDMI Micro